In our last english classes, our homework were to make a presentation about Culture. We could talk about anything, from food to video games.
At the beginning, I didn't find any topic that inspires me. So I began to look at all the pictures I took from my trips and I got an idea ! What if I share the weirdest or unique things I saw/experienced in a country and create a debate with my schoolmates so we can all exchange about our weird/special experiences.
So I decided to talk about a few things I saw or experienced in a country I choose : Japan.
Alcatraz Restaurant
You know, there is this restaurant in Tokyo which is named Alcatraz, like the prison. But why Alcatraz ?
Well, because this is really a prison restaurant.

Nothing is normal, from foods to employees. Everything is prepared so you can feel like you're in a real prison.
First, you eat inside a cell. You take off your shoes of course, and then you enter. But wait, what do we eat there ?
Admire in the menu the Roast beef pussy speciality.
I have heard about the baby's bottle and I though I should make it a try.
What is that ?
It's a drink made by sirop and milk. But. It's very weird, because the waitress makes you drink it like a baby 👶🏻🍼.
Earthquake
It's well-known that earthquakes often arise in Japan, and most of the Japanese people experience that, they are used to. But what about foreigners ?
I found somewhere in Tokyo an earthquake simulator. And It let you experience what is like to be at your house and experience an earthquake.
Pikachu in Shibuya street
You know, there are a lot of WTF things in Japan. You can for example eat sushi in a naked body, seeing someone taking his mouse for a walk..
I had the opportunity to see one of them. It was not a special day, just an ordinary day : I have seen Pikachu dancing.
Cute and decoration
You know, Japan is well-known for everything related to manga, anime and all the "cute" things.
And it's something we can see around us : for example, this is a picture I took :

But if you look on Google, you can find more, like this one :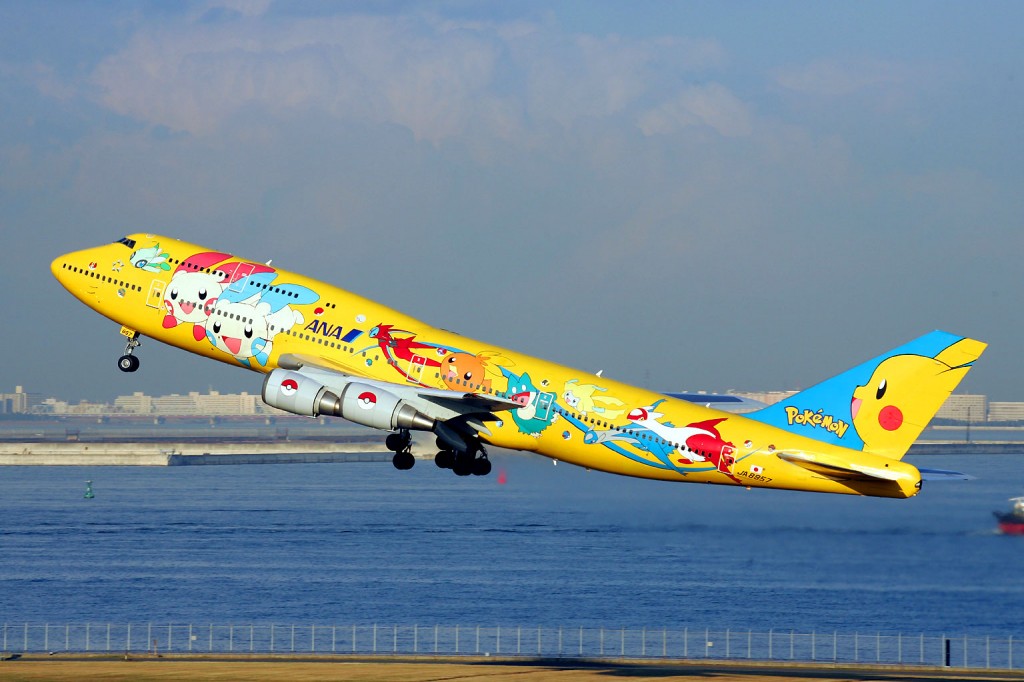 You know, tourist people, when thinking about France, they think about Cheese, Baguette or Wine, but we don't have "Baguette airplane", right ?
So Japanese people extend their culture around them and in my opinion It's ok.
Watermelon
This one is my favorite. I love watermelon. I have eaten watermelon all my life.
But please, a square watermelon ? And for 90$ ? Come on.